More of Don's
photo series.
The Dalles Murals
The Dalles Mural Society organizes artists to paint murals with historic themes in The Dalles. Here are some of these artistic and informative murals.
Ancient Indian Fishing Grounds
Albers Flapjacks, the Hot Cakes of the West
Hudson Bay Company
The Lewis and Clark Expedition
Peace Treaty of 1855
Rock of Ages (Pulpit Rock)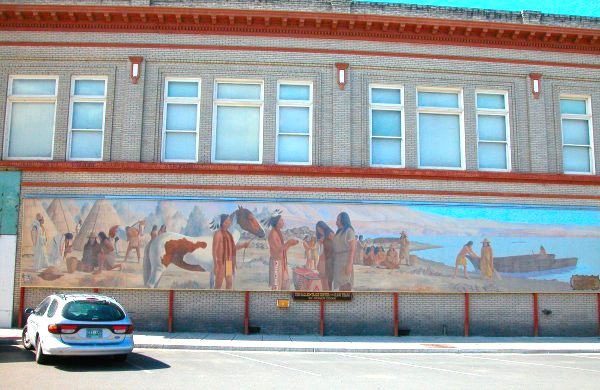 "The Dalles, Northwest Trading Center for 10,000 Years"
Umatilla House
Old Wasco County
Where Wheat is King
More information is available at the The Dalles Mural Society website.