More of Don's
photo series.
Arizona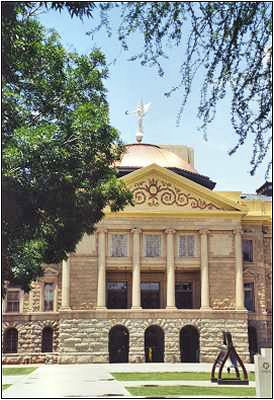 Winged Victory, a wind vane statue, graces the dome of the Arizona State Capitol building here in Phoenix, changing direction with the changing desert winds.
The dome is covered with fifteen tons of copper.
Built in 1899, this building was the territorial capitol until statehood in 1912, when it became the state capitol. Over the years the government grew too large to be housed here, and gradually offices were moved to other quarters. This part of the building is now actually a museum.